As we start towards the holiday season this year, the October Volunteer Spotlight, Emily Mullen, brings a message of family, being involved, and giving back. Emily has been involved with the Kansas Fairgrounds Foundation (KFF) behind the scenes for many years since Mary McCurry, the current chairperson of the Foundation, is her mother. However, in the last several years the mission of the Foundation has really hit home for Mullen as she has started to see first-hand the heart behind it all.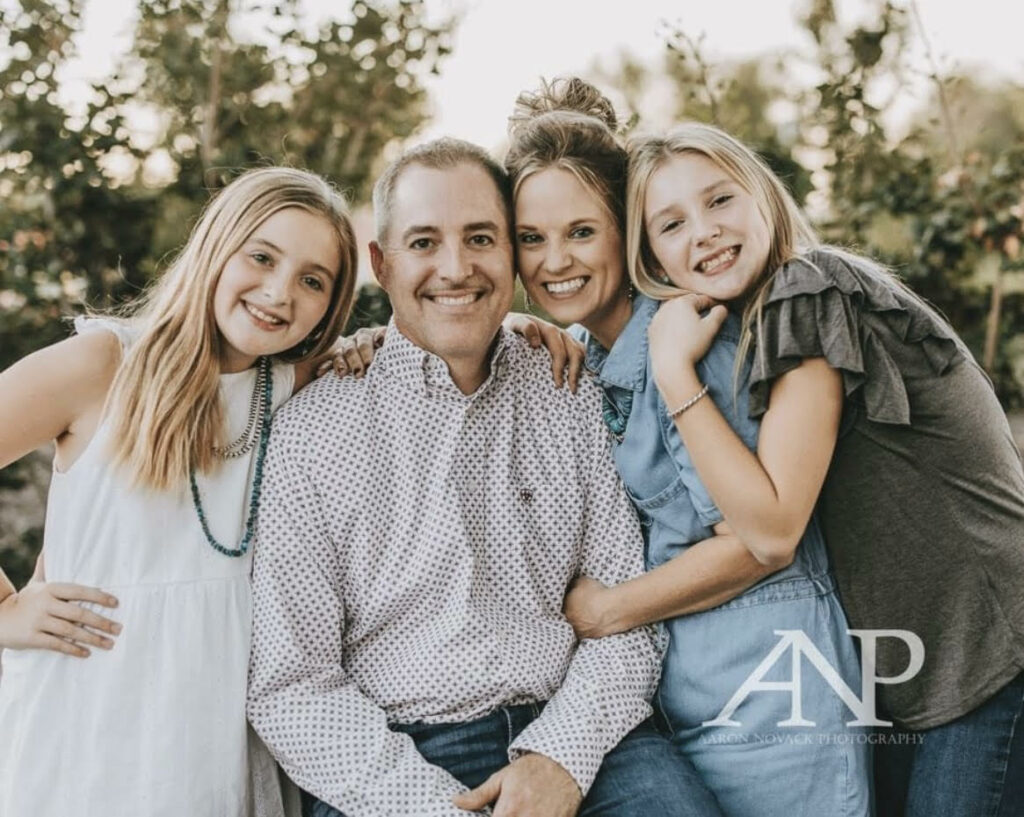 Boots and Bling, the Foundation's largest event of the year and signature FUNdraiser, is one thing that has had a huge impact on Emily. The passion for the fairgrounds is palpable at the event in her opinion.
True to her roots, a lot of the passion that Emily feels comes from growing up on the Fairgrounds and being involved in the Angus industry. She and her family are still heavily involved in a variety of Angus and agriculture organizations including Grant County 4-H, Big Orange Boosters, Kansas Junior Angus Association, Kansas Junior Chianina Association, the National Junior Angus Association, American Angus Auxiliary and Miss American Angus Contest.
When at the Kansas State Fair with her family, Emily says that some of their favorite things to do are seeing the butter sculpture, riding Ye Old Mill, taking in a concert, and of course, eating yummy food and reconnecting with friends!
Family is ultimately one of the strongest motivators for Emily when it comes to being involved and giving back. She says it is important to give back to things that made us who we are, and the people we meet along the way become fellow supporters. Being able to demonstrate this fact to her two daughters and watching them experience it and feel that desire to jump in and help out has been a wonderful experience.
Do you want to show the next generation what it means to be great adults and give back, like Emily? Use the button below to sign up to volunteer with the Kansas Fairgrounds Foundation today!