The Kansas Fairgrounds Foundation hosted their signature event, Boots and Bling 2023 – Champagne Life – Let's Toast it Up! on Saturday, August 12 at the Meadowlark Building on the Kansas State Fairgrounds with record breaking attendance, sponsorships, donation items, and total funds raised.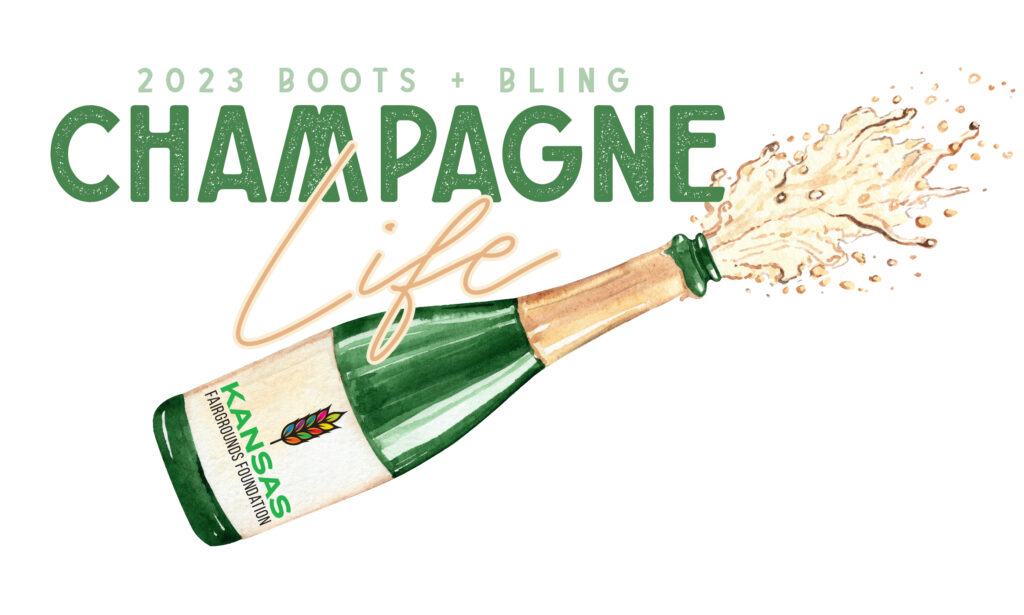 Boots and Bling is the signature event of the Kansas Fairgrounds Foundation and has developed the reputation of being the best FUNdraising party in Kansas, and the 2023 Champagne Life edition was no different! Great music, incredible food and an evening of fun – all in cowboy Boots with a little Bling!
As promised, the 2023 Boots and Bling event was the biggest yet, breaking all kinds of records. The event boasted a sold-out crowd, record attendance of nearly 700 people, and the largest number of sponsors to date led by Presenting sponsor, JACAM CATALYST of Sterling, Kansas.
The evening included a delectable meal from The Bakery House and Catering Co., signature themed cocktails, fellowship, FUNdraising opportunities through a LIVE and SILENT auction of unique and one-of-a-kind items as well as honoring those who have made a significant difference to the Kansas State Fair. This year, Ron & Marsha Schilling from Edson, Kansas were inducted into the Foundation's Wall of Honor.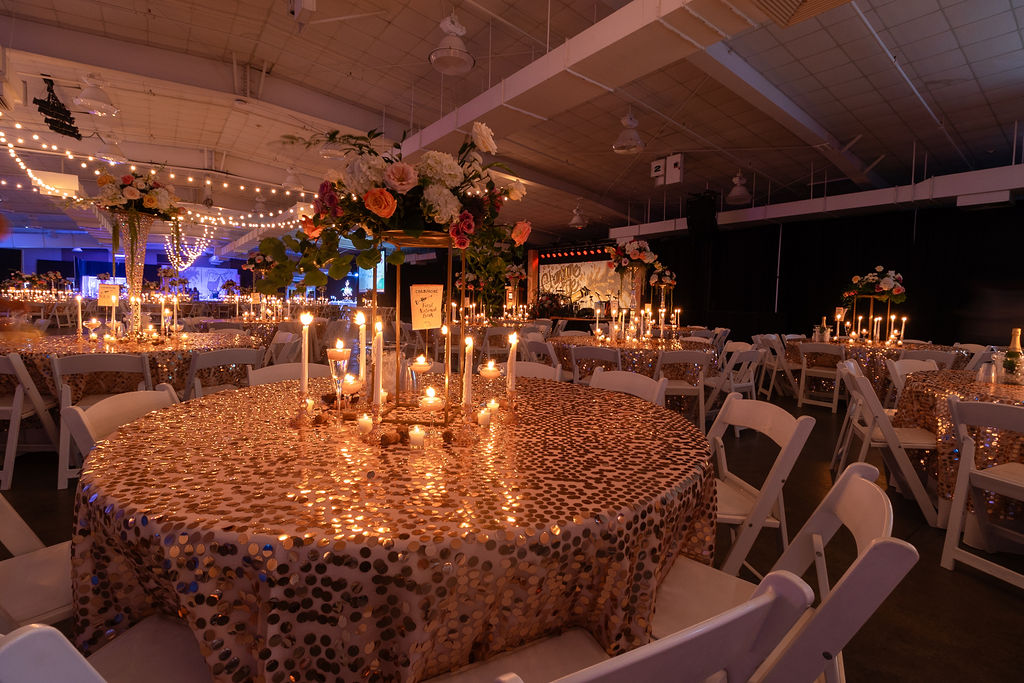 The number of silent auction items increased from last year with donations from throughout the Hutchinson community and from across the state. The live auction set a new record with the most total funds raised for the third year in a row. We cannot thank our generous donors, largely made up of Kansas businesses, enough for their support.
This fun-filled evening brings together people from all across the state with a common purpose of supporting the Kansas Fairgrounds Foundation mission: To inspire excellence and understanding of Kansas agriculture, industry and culture through the Kansas State Fair, activities, educational programs and opportunities. It really is about supporting the Kansas State Fair and helping to ensure that families can enjoy great memories made at the Fair for generations to come.
Plans for next year are already in the works. Reserve your sponsorship NOW at info@KsFgf.org.
The Kansas Fairgrounds Foundation was established in 2003 to help enrich the unforgettable memories and traditions people experience only at the Kansas State Fair and on the fairgrounds year-round. The primary goal of KFF is to further the renovation, construction, preservation and beautification of the Kansas State Fairgrounds largely through fundraising and special projects.