It's impossible to talk Boots and Bling without mentioning the stellar Jim Stukey as this month's volunteer spotlight. Jim has been responsible for painting the backdrops that bring Boots and Bling to life every year since 2014.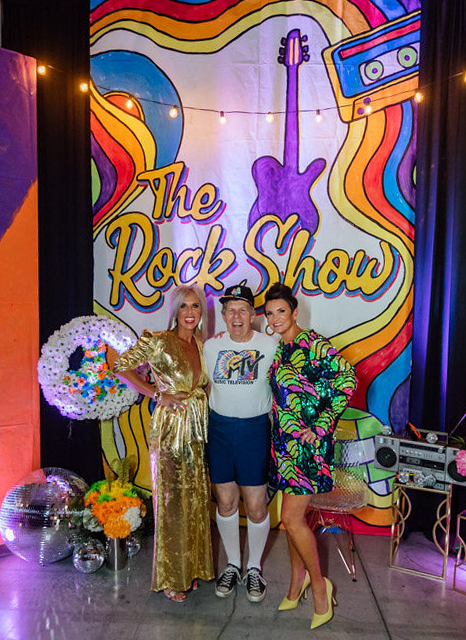 Boots and Bling is the Kansas Fairgrounds Foundation's signature FUNdraising event held each year in August. Stukey noted that he has been involved with Boots and Bling from the beginning when he donated a painting to the auction in 2004. Then, for the circus/carnival theme in 2014, he was asked to paint the backdrops for the first time.
Being involved with Boots and Bling for such a long time, Jim has seen the fundraiser grow and change over the years, calling the difference "night and day" from where it started. He credits Kate Evans' masterful party planning to the continued growth and success of the event, as this year's event is moving to the Meadowlark Building to accommodate up to 700 guests. A big deal in Stukey's book.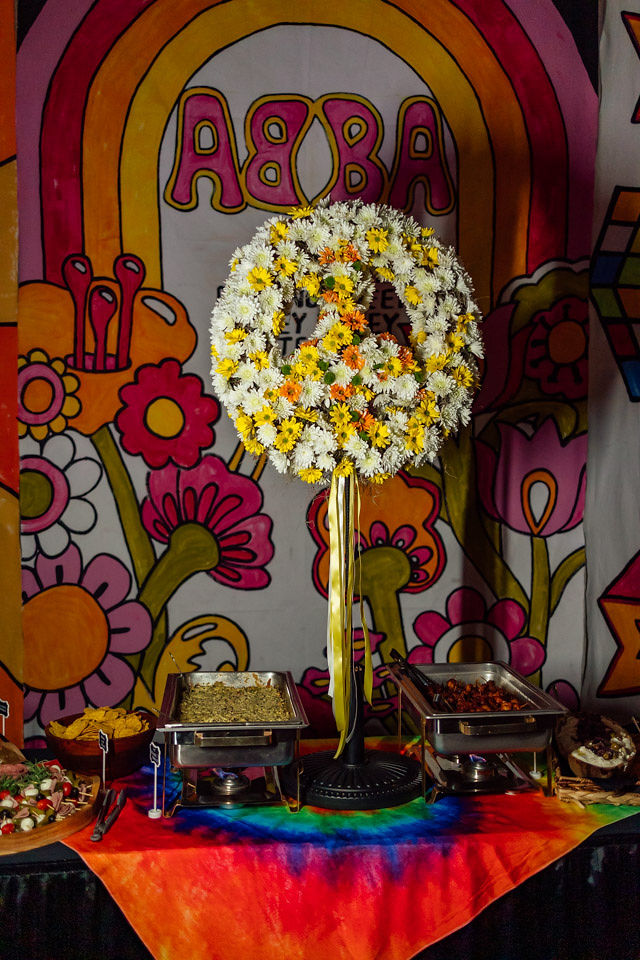 Last year's event was especially memorable for Jim, with the Rock Show theme featuring the music of the 60s, 70s and 80s. He said that he's loved creating artwork and contributing to the success of Boots and Bling every year, but last year's theme has been his "fave" so far. He also recalled all the hard work that went into the event, which hosted 600 party people. Specifically, he remembers how Jennifer, who does the floral designs, broke her foot but just powered through to get the job done.
When not painting for Boots and Bling, Jim Stukey is busy painting for other organizations. He says, "There is always a new mural to do." He has painted over 100 murals in Coffey County, Kansas alone. Check out the video featuring many of his murals!
Celebrating All Things Kansas is the heart of what the Kansas Fairgrounds Foundation does, and Jim Stukey definitely embodies that sentiment! When it comes to the Fair, Jim says it's like a "big Kansas wide family reunion," and that he loves the history of the Kansas State Fair and the buildings.
The purpose of all the FUNdraising at Boots and Bling is to raise money to support the Foundation's mission of Furthering the renovation, construction, preservation and beautification of the Kansas State Fairgrounds.
This year's theme is Champagne Life – let's toast it up! We need your help as a volunteer. Take a hands-on approach to all the fun this year and sign up to volunteer using the button below!