As a self-proclaimed people-person and avid volunteer for many different organizations through the years, Monica Bergmeier was the easy choice for this month's volunteer spotlight! She has been involved with the Kansas Fairgrounds Foundation (KFF), helping with Boots and Bling, since August 2021.
Monica helped lead the team of volunteers who checked in all 600 attendees at the 2022 Boots and Bling. She then stayed through the evening to get all donors and purchasers checked out for the exciting purchases. Her knowledge and experience helped make this process easier for both the attendees and the other volunteers.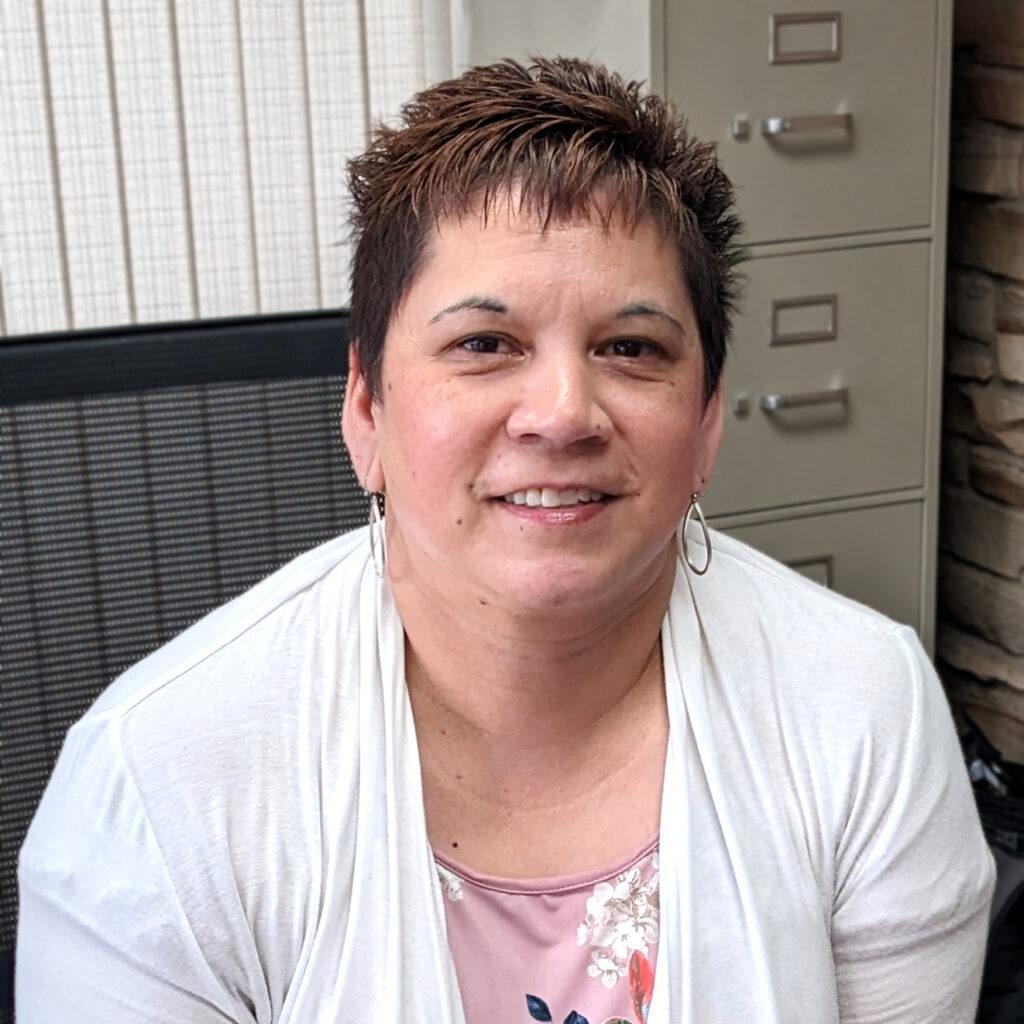 The thing Monica loves most about volunteering with KFF is the community impact and the large number of people that benefit from what we do, especially within the Hutchinson community. "We all use and benefit from the fairgrounds facilities year-round, and it's such a benefit to our community," she stated.
Volunteering is a way of life for Monica. She grew up with her parents being really involved, so it was natural for her to continue being involved and passing that impact onto her children as well. She has been involved with at least 10 organizations over the years including Big Brothers Big Sisters, Ambucs, and Trinity Catholic School. She has both chaired and co-chaired the big annual fundraisers for Trinity. She enjoyed being a part of Boots and Bling with her extensive background with fundraisers and auctions because she loves seeing how organizations do things differently and learning new ways to approach the many aspects of fundraising.
Monica was excited to transition into involvement with the Foundation and Boots and Bling as her kids are getting older and the opportunities she has had to volunteer in the past have changed as her kids have grown. Her focus has shifted from supporting organizations impacting her family to wanting to serve in places that can affect the most people. She loves the community aspect of the Foundation and found unique opportunities to learn and grow from working with the Foundation, as well as helping the community grow as well.
During the Kansas State Fair, Monica's favorite thing is to see the different types of entertainment and shows, like the Strolling Piano, and especially whatever show is featured at Gottschalk Park, like the high dive show from the 2022 Fair. She loves seeing what's new and says it feels special to have these acts and events come to her town. Of course, Monica also loves seeing the people and helping out at the Fair. She has worked with Ambucs, Rainbow Bakery, and Knights of Columbus and enjoys reconnecting with people she's worked with throughout the years.
As her parting message, Monica had this to say, "You want to make your place a better place and keep growing with new people and new ideas. Something good can always come out of things, even if it's not what you expect. It's worth doing things and creating that role model for your children."
Inspired by Monica? Sign up to volunteer today by using the button below!