Visitors to the Kansas State Fair (KSF) need not drive far to witness improvements in progress.
Routine maintenance and enhancements to structures old and new are constant at the Kansas State Fairgrounds, particularly for buildings that are 100 or more years of age. Also, we must provide the latest technological advancements to provide the best possible experience for all who utilize the fairgrounds year-round. 
The fairgrounds not only host the 10-day fair in September but more than 600 other events occur annually on the grounds including a farm show, gun show, horse and cattle shows along with the Hutchinson/Reno County Chamber of Commerce Annual Meeting.
Prior to September 8, the opening day of the 2023 KSF, an ambitious list of projects are slated for completion, with other plans on the drawing boards for future years.
The improvements include resurfacing several thousand feet of walkways throughout the fairgrounds. Air conditioning will be introduced to the Oz Gallery and Centennial Hall (4-H) Building. A state-of-the art public address system will be installed throughout the fairgrounds.
The Capper Project
In 2021, the Kansas Fairgrounds Foundation set a goal for complete restoration of Capper House, one of the fair's original structures established in 1916. Dedication for Capper House will coincide with this year's fair. 
The project is more than slightly nostalgic.
The original Capper House was the brainchild of Senator Arthur Capper, also a former Kansas governor. As the story is told, Capper paid for construction of Capper House to provide a site for fairgoers to stop for a drink of cold water. Also, in the early days of the fair, Capper House was a location for aspiring candidates for public office to serve as a "bully pulpit" to seek voter approval.
In 1922, Senators Capper and Andrew Volstead of Minnesota co-authored legislation allowing for creation of farm cooperatives to market grain and other commodities, which remain to this day. The legislation is known as the Capper Volstead Act.
So, it is fitting that on the 101st anniversary of the enactment of this historical piece of legislation, Senator Capper's house will be rededicated. Adjacent to Capper House is a landscaped area named Capper Cooperative Park, which will add beauty to the area in the southwest corner of the fairgrounds.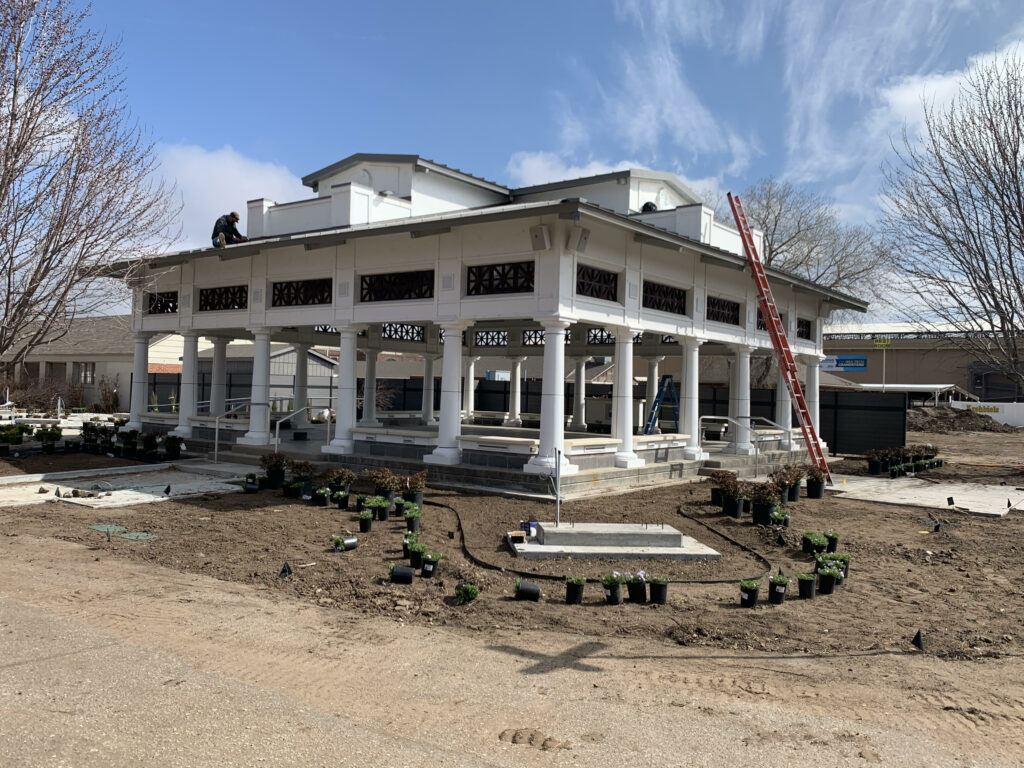 Improvements From Last Year
Last year, the Lake Talbot Stage, now known as Lowen Stage, underwent a complete rebuild. Approximately 30 musical performances, all free to fairgoers, are scheduled for this year's fair.
Also, during 2022, Expo I received a new roof, lighting and updates to the arena, and improvements to restrooms.
Progress and the Kansas State Fair are synonymous.
We hope to have more enhancements to report soon.
-Richard Shank