This month's volunteer spotlight is extra special, as we feature Abby Miller who has gone from volunteering to serving on the Foundation's board of directors. Abby brings experience as she and her family are involved with the Special Forces Foundation, to support her husband. Being a part of Women-Owned Businesses is another important aspect of Abby's life and career.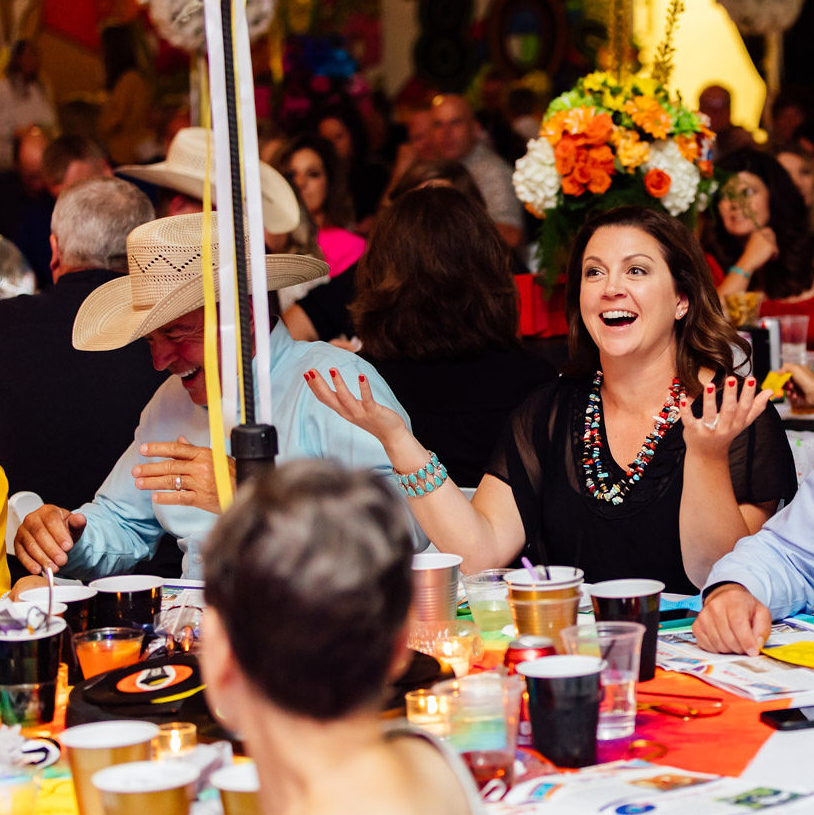 The Kansas State Fair has been an integral part of Abby's life since she was a small child. She has come to the fair with her family every year and says it is always a meaningful experience. Whether going to concerts or experiencing educational and agricultural exhibits, memories and good times have always been close at hand during fair times. She also said that she is a big fan of the cheese curds!
As far as her involvement directly with the Kansas Fairgrounds Foundation (KFF), Abby has been attending and having a blast at Boots and Bling, our signature fundraiser, for the past 3 years. Then, last year, her dad, Brad Rayl, invited her to work in the Foundation's official Kansas State Fair Merchandise Booth during the Kansas State Fair. She said it was a lot of fun!
Abby was invited to join the board and became an official board member in January 2023. She agreed to join and take on the commitment and responsibility because she saw the events and projects the Foundation was supporting and growing for the benefit of the State Fair and the fairgrounds. As a young business professional with a family, including her son Jack, who is 5 and adorable, Abby saw an opportunity to partner with many of the senior professionals that are key parts of the board to bring unique and diverse perspectives to the Foundation. She is following in her father's footsteps as Brad Rayl has been a longstanding board member not only for the Foundation, but has also previously served extensively on the Kansas State Fair board.
When asked what it was like to be able to serve on the board with Brad, Abby talked about how much she enjoyed having a project to work on together. Since Abby lives in Colorado, phone calls with her dad in Kansas are important and they often talk about business during their phone calls. "Now we get to collaborate and work on something that means a lot to both of us. We can talk about the fair and our ideas so it's been a lot of fun," she stated.
If you want to have fun volunteering like Abby, sign up using the button below!