The Kansas Fairgrounds Foundation has set Boots and Bling 2023 for Saturday, August 12. This year's event will take place in the Meadowlark Building on the Kansas State Fairgrounds doors open at 5:30 PM.
Spring is coming and we are already abuzz at the Foundation, getting ready for Boots and Bling. With the event selling out more than a month in advance the last two years, the 2023 edition of Boots and Bling will be a don't miss event!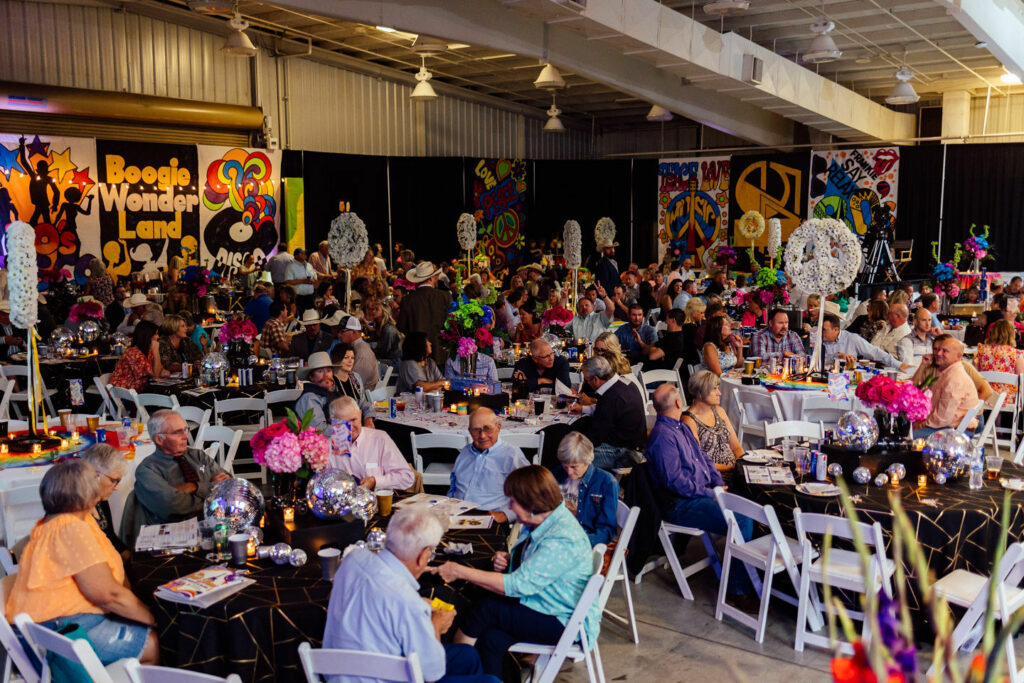 After all the cold weather, we are definitely ready for some fun, and Boots and Bling will deliver. As our signature event, Boots and Bling has developed the reputation of being the best FUNdraising party in Kansas. You can't go wrong with great music, incredible food and an unbeatable atmosphere – all in your cowboy Boots with a bit of Bling!
Get Your Sponsorship
Sponsorships are NOW available ranging from $30,000 to $1,500, with tables starting at $1,000. Please contact the Kansas Fairgrounds Foundation office at (620) 615-7388 or info@KansasSFF.org for more information or to reserve your sponsorship.
Looking for Auction Donations
The Live and Silent Auctions are an exciting part of the evening's activities as attendees compete to be the individual who takes home the coveted auction items. The Foundation is currently accepting donations for both the Live and Silent Auctions. If you want to donate something for these auctions, please contact the Foundation office or a Foundation Board member to discuss your donation.
Don't Miss Out!
Don't be left wishing you were a part of Boots and Bling 2023. This event will sell out.
SECURE YOUR SPONSORSHIP or TABLE TODAY!