Fair-Lovers and Chuckwagon Dinner Extraordinaires!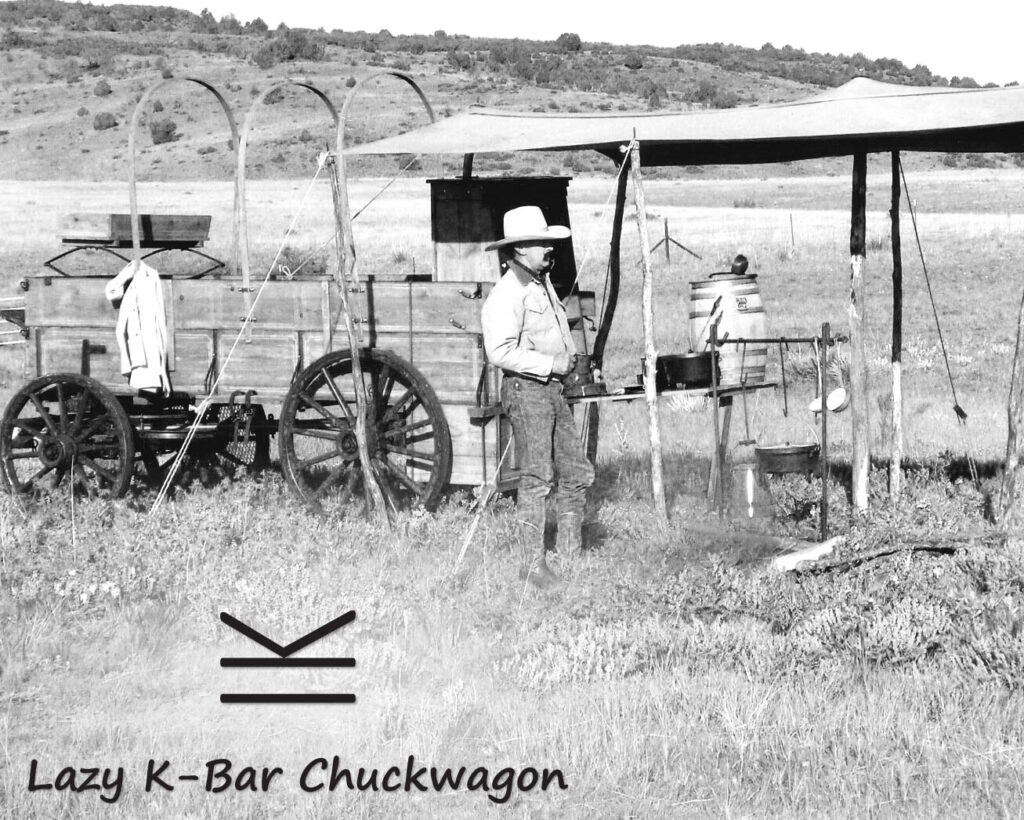 We are so excited to be sharing our very first Volunteer Spotlight! Our volunteers make a world of difference at the Kansas Fairgrounds Foundation and it's our honor to be able to shed some light on those people making a difference.
First up on the list is Patty Kueck who volunteers along with her husband Don. Don and Patty have been volunteering with the Foundation since 2021, but have been lifetime supporters of the Kansas State Fair. I had the privilege of interviewing Patty about their involvement with the Kansas Fairgrounds Foundation.
Patty grew up locally and has attended and participated in the State Fair with 4H since she was young. When they visit the fair together each year, Don and Patty always have to be sure to get their favorite foods including the apple dumplings with soft serve ice cream from the cafe in the Pride of Kansas Building, chicken and noodles for Patty and meatloaf for Don from the South Hutch United Methodist booth in the food court, and of course, some tasty kettle corn!
Boots and Bling is the Foundation's biggest fundraising event of the year, and Patty has been a great help with the registration and checkout tables during the event. Her efforts don't stop there! For the past two years the Foundation has been blessed by both of the Kuecks and their donation of a chuckwagon dinner for our annual Boots and Bling event. This live auction item has been extremely popular each time they've donated it. Their donation is one of the ways that they volunteer because they prepare everything and make the chuckwagon dinner themselves, and, as I understand, it is quite a lot of hard work! Despite that, it's something that they have created together as a unique way to give back.
I was fascinated to learn more about how they got into the chuckwagon dinners. Patty told me that Don has always been fascinated by the wild west, history, and horses, so it was definitely something that was up his alley. Years ago, he found an old farm wagon behind a blacksmith shop in a small rural town in Kingman County. He was able to purchase it and knew he wanted to add a chuck box to it. He did a lot of research and visited museums with chuckwagons so that he was able to design and build his very own chuck box to add to his wagon. Then, after a Dutch oven cooking class, Patty and Don were able to team up to put on their very first chuckwagon dinner.
They've always used their dinners as a way to give back and support their community and have put them on a handful of times over the past 15 years. They've even served a lunch at Prairie Hills Middle School to help teach the students about the frontier days of cattle drives that makes up an important part of Kansas history. They've also used this unique experience to support TECH, Reins of Hope, and of course, they've done a few special occasions for friends.
When they get some time to themselves, the Kuecks enjoy traveling, but not your typical airplane trip to a exotic location. Rather, they prefer to take as many back roads as possible so that they can see "this glorious country of ours" first hand. Their favorite place to go is Big Bend National Park in Texas. They spent their honeymoon camping there and have returned many times to explore the wide range of terrains, geology, and history that it offers.
While donating the chuckwagon dinners takes the most effort, it's not the only way the Kuecks are involved with the Foundation. They also take time to volunteer in the Foundation's official Kansas State Fair Merchandise Booth. during the Kansas State Fair. Patty enjoys it because it is behind the scenes, but she still gets to talk to people and help make their fair experience great. Along with that, she loves to see the renovation of buildings, like the House of Capper, because she can recall so many fond memories and is happy that they will continue to be enjoyed for a very long time.
When asked for a final message to share with readers, Patty said this: "We love the Kansas State Fair and it's a wonderful asset for our community to have. I'm excited to see how it will continue to change, yet stay the same as we move into the future."
If you would like to volunteer like Don and Patty, sign up using the button below!